Chartered Engineering Consultant & Expert Witness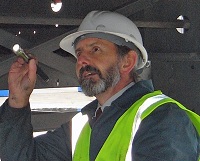 Independent Consultant & Expert specialising in Mechanical Engineering & Manufacturing
With 23 years experience in industry I provide professional consultancy and verified expert witness services, established for 15 yrs, having issued over 100 reports to support litigation and help resolve disputes.
I have given oral evidence in court on 17 occasions, including International Arbitrations (ICC) in Tokyo and Geneva.
An independent and objective forensic engineer I carry out examinations, tests, accident investigation and reconstruction.
The basis for my instructions have included allegations of premature failure, misuse, poor maintenance, not fit for purpose and patent infringement.
My office is in Taunton, Somerset, S W England but I travel widely within the UK and worldwide as required.
For examples of my work see Project Portfolio.
Featured Projects